REMEMBER!
When you no longer want to rent the car, you HAVE to leave it, in the same place you startet you rental.
If you leave it, in a different place, you will be charged with a fee.
We only have recharging stations on Samsoe. If you decide to take the car outside Samsoe, it is at your own risk.
Download our
app below
….and your good to go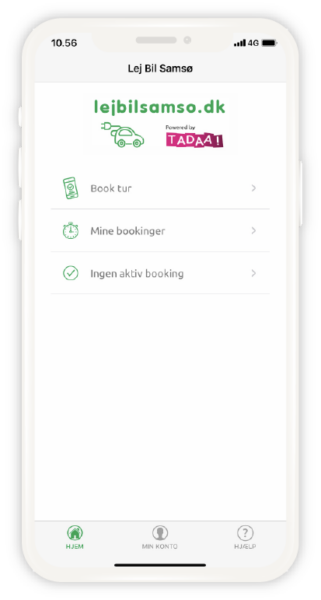 The app for "Lej bil Samsø", works with Apple IOS 10.0 and Google Android 5.0 and all new versions.
If you see the app, in Appstore or Google Play, you have the right version.
Find the one you need for your phone, down below.
Here you will find the cars
All cars is taken home, call us for car rent +45 8659 1940
Ballen habour
On the parking lot, by the red building, on the south pier.
Sælvig habour
On the parking lot, by the ferry
Mårup habour
On the parking lot, at the habour
Langøre habour
On the parking lot, by Smokehouse